For New Homebuyers & Existing Homeowners
Find the Right Residential Mortgage Solution For You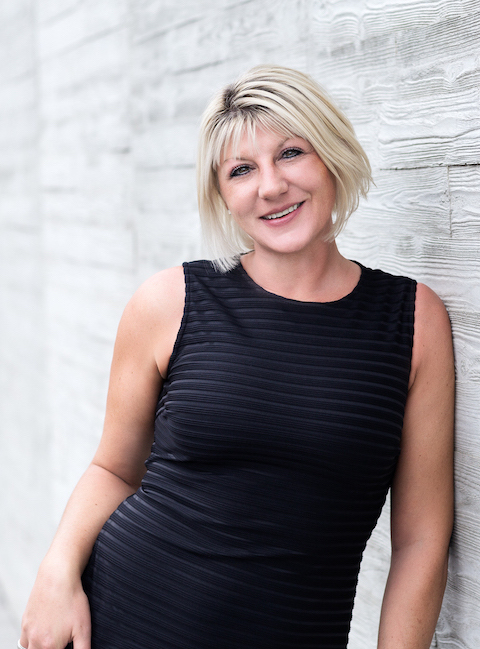 The "Mortgage Matchmaker"
I am a "Mortgage Matchmaker," dedicated to providing great service, professionalism, and mortgage solutions. My background is in the financial industry and I am an expert in the mortgage process.
I've been committed to the financial industry for over 20 years, with 10 years as a mortgage specialist. Axiom Mortgage Solutions is an innovative select group of established mortgage brokerages from across Alberta who merged together to better serve our clients. Whether you are first time home buyer or a veteran property owner, we can serve you.
Whether you're looking for residential property, we have the right solution for you.
Get ready for the biggest purchase you'll ever make with a clear understanding of the process and advice every step of the way. 
Consider refinancing your existing mortgage, it never hurts to take a look at what mortgage solutions might be available to you now.
"If you're shopping around for a mortgage, you can do no better than Kristi Hyson. She's been our mortgage superhero for the last several years and has never let us down. She works very hard for her clients and always ensures to select a tailored solution for each individual situation. Kristi goes above and beyond. Highly recommend!"
"Kristi is Wonder Woman! You will NOT be disappointed. Kristi took what was proving to be a very unpleasant experience and made it the VERY pleasant experience that buying a home should be. We came to her in distress with literally 24 hours to spare until our closing date/time after being yanked around by the banks and she made it happen for us. She is professional and knowledgeable. She is very pleasant to work with and you can tell that she really does care about her clients and their home buying experience. We would highly recommend Kristi Hyson."
"Kristi was fantastic to work with! She always kept us informed about what was happening and was always on top of all the details! Thanks for making things happen for us!"
"Kristi provides my clients with superb customer service, knowledge, and professionalism. She listens to their needs and provides solutions that help my clients with their mortgage needs."
"I'm a real estate lawyer in Calgary (Realty One Legal Services) and can personally attest that Kristi is an excellent mortgage broker. My clients have used her services many times and all of them end up loving her. She really cares about her clients and will find the best product out there that works for them. Her knowledge of the mortgage industry and the products she has access to and can offer are unparalleled."
"We were first time home buyers. Kristi answered all our questions and explained everything till we understood. She was always readily available to us, and got things done for us so quickly. Yet we always felt she had our best interests at heart, and didn't push or pressure us in any way. She definitely helped make things less stressful! We would recommend her, big time!"
"Kristi has been such a pleasure to work with. I am making a huge move with a lot of risks, and Kristi has created opportunities for me to lower my anxiety by offering solutions and providing realistic expectations through the whole process. She is on the ball. Fantastic communicator, I can rely on her for a prompt response and clear guidance. She always follows through and knows her stuff. She is approachable, fair, professional and comes to you (mobile). Fantastic service for a single mom that can't leave in the evenings. She is great at her job and I recommend her without reservation. Very pleased!"
"It's very rare these days that people follow through with their promises. Kristi does just that and more! Much more than I was expecting to get! Kristi not only counseled us on the different re‐financing options but as a master "connector" she was able to assist us further by connecting us to her vast network of other professionals or services related to the re‐financing transaction i.e. Lawyers, insurance agents, and house appraisers. Kristi's "whole package" approach along with her impressive commitment and ability towards "humanizing" the customer service experience, also very rarely seen these days, will both delight and surprise you!"
"Kristi was recommended to us by our realtor, whom we have a longstanding connection with. After he had passed our contact details to Kristi, she called us promptly, and clearly outlined the optimal price range for our house purchase, gave us timeline expectations, outlined some documentation requirements and gave clear next steps. She told us exactly when we should expect to receive updates, and always followed through on her word, either by calling or texting. She was very respectful of our availability during the work day, and made herself available to answer all of our questions at convenient times. Our case was very paperwork-heavy, especially since the transaction involved some overseas funds and she had to connect with people in the UK. She was completely confident and competent at handling all aspects of the transaction and we felt extremely reassured by her prior experience and knowledge. We would not hesitate to recommend Kristi to anyone looking at a buying a home or renewing their mortgage! We look forward to working with Kristi again once our mortgage is up for renewal."
Fast & Easy Application Process